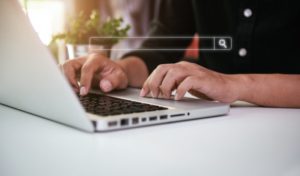 Searching for an emergency dentist in North Dallas can be a difficult process. In order to prevent a chaotic situation, it's always a good idea to have one in mind just in case. However, before you begin researching, you can help narrow down your options by knowing what to look for in a good dental professional. Read on for four factors to consider while looking for an emergency dentist that can count on in moments of stress.
Experience & Additional Training
Ideally, you should choose a dentist in North Dallas who has ample experience and is used to treating emergency patients. This typically means that they can provide faster and more effective treatments that can ease your pain and treat your issue. You can find out more about this by checking out a dentist's bio on their website. You should choose a dentist who participates in additional training to sharpen their skills and are active members of professional organizations which keep them up-to-date with the latest advancements in their field. With their experience and additional training, you'll be able to feel confident in receiving urgent dental care from them.
Convenient Appointment Times
Dental emergencies always seem to happen at the least convenient moments, which is why it's a good idea to check your potential emergency dentist's office hours. Are they open in the evening and on Fridays? Is the location close to your home so you can get there quickly? If the answer to these questions is "Yes!", then that dentist may be a good choice for you.
Dental Sedation Available
Getting emergency dental care can be scary, especially if you experienced dental trauma and are in pain. That's why it's important to visit an emergency dentist in North Dallas who offers sedation. Sedation methods like nitrous oxide can help you feel calm and relaxed while you're receiving emergency treatment, making your visit less traumatic than it would otherwise be.
Insurance & Financing
If you have dental insurance, be sure to choose an emergency dentist who is an in-network provider with your company. This will allow you to stretch your benefits and get the most out of them. It's also a good idea to choose a dental team who doesn't mind helping you find the answer to all of your dental insurance questions, because this is often difficult to navigate. If you don't have dental insurance, make sure that your emergency dentist offers additional financing options through providers such as CareCredit. They provide financing with little to no interest so you won't have to worry about breaking the bank to get the urgent dental care you need.
As long as you take into account these four factors while looking for an emergency dentist in North Dallas, you'll be able to choose a professional who can take the best care of you and your smile. If you're debating between a couple of different emergency dentists in your area, you can always contact their office to see which option would be best for your unique needs.
About the Author
Dr. Sung-Hee Lee has lived in Dallas for over 20 years and loves providing her local neighbors and community with high-quality dental care. Whether her patients require an emergency root canal or need a regular checkup and cleaning, they can get whatever dental treatment they require completed under her roof. She has been practicing dentistry for over 12 years and also regularly completes advanced education courses in a variety of treatments. For questions or to schedule an emergency appointment, visit Sunny Smile Dental's website or call 972-481-8800.